From the tiny 2.25 acre Maranna Vineyard west of Yakima in the Naches Heights area, to the Walla Walla Valley and XL Vineyards, from Bosma Vineyards on the hillsides above Outlook, from Meek Family Estates near Red Mountain and from Rosebud Vineyards on the Wahluke Slope AVA, we source grapes from all over Eastern Washington state.
The grapes produced are exquisite, full-flavored fruit that allow us to offer some of the finest wines in the state.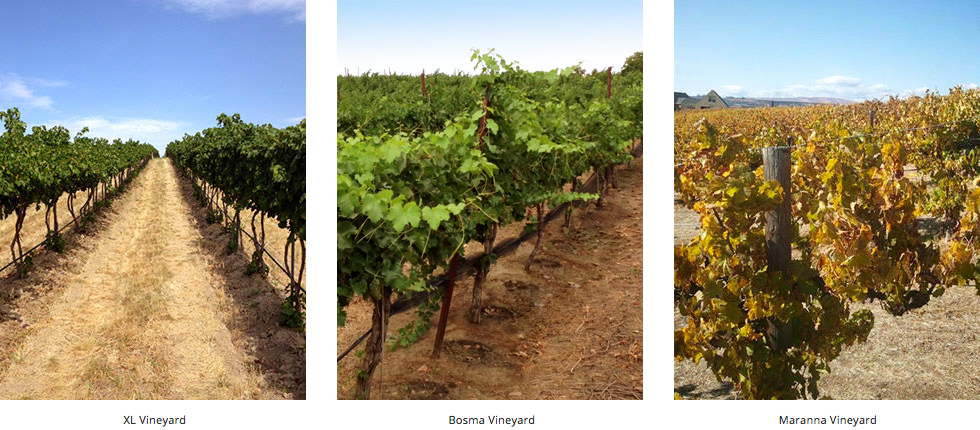 Here at J&A's we source our fruit from vineyards that are as unique – and in some ways as boutique – as J&A's Winery itself. We look for vineyards that match the varietal to the soils and climate so as to produce wines that express the varietal characteristics of the fruit to the fullest. Some vineyards may never have been heard of, but the grapes tell the story!