Not everything should be a competition.
Some things should simply be enjoyed.
Glasses of wine with good friends.
Quiet moments with loved ones.
The devotion of friendly dogs.
Welcome to J&A's Winery
We are a cozy little boutique winery nestled away in our little corner of the Woodinville Warehouse Winery district in Woodinville, Washington. We hope you can stop by our tasting room and enjoy our wines - made from grapes sourced from all over Eastern Washington state.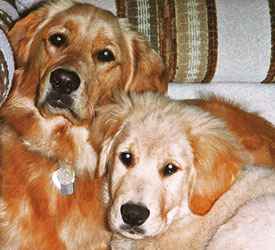 Both dog AND people friendly, we strive to make sure both two and four-legged visitors enjoy their experience at J&A's Winery. Ear scratches are always free and freely given!

Take a look around our website to discover what wines we produce, the vineyards we source from, our thoughts on winemaking and maybe a picture or two of the namesakes of the winery, Jake and Annie.
ANNOUNCEMENTS & EVENTS:
J & A's Event Space!!

For that special occasion or event where you need a place other than your own home or an expensive restaurant,  consider holding it at J & A's Winery!  We've been a temporary "home" to customer appreciation nights, engagement parties, baby showers, retirement parties, event pre-functions – the list is lengthy!  Depending on the size of the […]

New Fall Releases!

The Fall Release of new J & A's wines is nearly upon us!  On the weekend of November 25th and 26th we will be releasing the 2016 Roussanne, the 2016 Riesling and the all new 2015 Red Rover Red Rover – no, not a typo – a special Rhone style red blend.  Stop by and give them a try – […]

Closed for a Day of Rest!

We will be closed this Sunday, November 12th – the "old dog" needs a rest!  We will be open Saturday the 11th and all Saturday's and Sunday's in November – look for our Fall Release the weekend of the 25th and 26th!!