Not everything should be a competition.
Some things should simply be enjoyed.
Glasses of wine with good friends.
Quiet moments with loved ones.
The devotion of friendly dogs.
Welcome to J&A's Winery
We are a cozy little boutique winery nestled away in our little corner of the Woodinville Warehouse Winery district in Woodinville, Washington. We hope you can stop by our tasting room and enjoy our wines - made from grapes sourced from all over Eastern Washington state.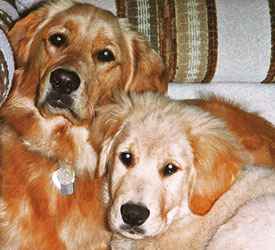 Both dog AND people friendly, we strive to make sure both two and four-legged visitors enjoy their experience at J&A's Winery. Ear scratches are always free and freely given!

Take a look around our website to discover what wines we produce, the vineyards we source from, our thoughts on winemaking and maybe a picture or two of the namesakes of the winery, Jake and Annie.
ANNOUNCEMENTS & EVENTS:
Closed Sundays

With all the changes happening so fast, J & A's will be closed on Sundays until the February release of J & A's wines.

January "White Sale"!

With bottling just around the corner we need to make room for the new wines, so the 2011 Viognier and 2012 Pinot Gris will be offered at a 20% discount through the month of January! That's just $13.60 and $12.80 per bottle!!

Out with the old and in with the new!

Look for a new winery to join J & A's in the tasting room very soon in the New Year – Venture Cellars is taking the place of Davenport Cellars who has relocated their tasting room.